Joined

Feb 2, 2015
Messages

2,231
Location
So I was chatting with my cigar obsession enabler
@multi-useless
about how the cigar budget in the toilet for last month and this month. And the few premiums I have left are in hibernation for stabilization ...(a whole other story..Damn you RH!). I also mentioned how I was trying to hold out on the cao carb I had for him. I was growing closer to smoking it every night. He heard I was smoking quarums and was kind of digging the idea I had of dogrockts to hold me over. I was also talking about refining my palette and trying my hand at reviews to heighten my cigar smoking experience So we came to the conclusion someway or another.... Id trade him a sole cao carb for a sampler pack of his multiple dog rocket overruns and a 5 pack of R P evolutions (which some consider dog rockets) AND ... I'd do reviews of ALL OF THEM on a semi regular basis. Were still trying to figure out who got the better end of the deal! hahahah! This is ment to be light hearted, comical, and fun. Some of the sticks included ... Ron Mexico not ron jermey sorry folks! Rajis untimely demise, panama red , hesitant pirate(whatever the f that is!), casa de Garcia , and several victor sinclairs!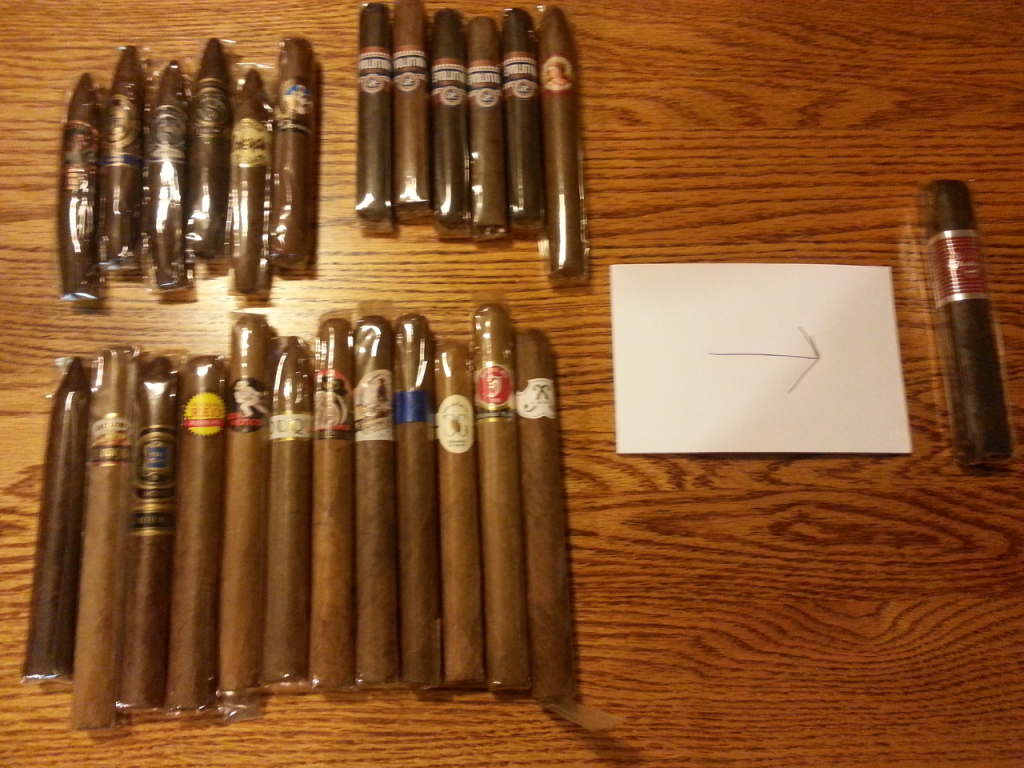 So tonight I started out with the panama red blend #5 mmmm tasty... well tasty if you like hanging out in the stable every day!
Pre light had a smell of barn yard hay with a hint of WTF did I get myself into!
On the light up it had a sour lemon zest taste but the hay was still there After a few puffs it settled down had a smooth easy draw a citrus came and went.
2/3 Still has they haystack taste along with a hint of did I seriously sign up for this? Had to do a minor touch up. Slight pepper
1/3 This stick finally turned bold! zest disappeared and I caught hints of leather and pepper. Last third as usual was the best. Then it finally turned to a heavy tar and I let it go out. You wont find any short nubbing here but why would you ? It's a dog rockets review!!
So after researching I found out this shi... I mean slick stick is an extreme value buy at about1.30 a pop, but your better off spending your money on a mc double! That's right... I just said that shit! It's a Nicaraguan blended filler with touch of Panamanian ligero what ever that is! Probally horse hair... I imagine the blended filler is the cause of the semi consistant taste the whole way through. It also has a Nica binder and a nica habano wrapper. This cigars not a winner, but in this trade...... We're all winners!
Pic about halfway through
Last edited: