it was a nice sunny day,so i grabbed a cigar and headed to the park to smoke at the lake
i got this one from ndn384...thanks nick!
hope you enjoy these: 9405 5036 9930 0064 8499 03
medium full with light coffee and tobacco smell
guillotine to cut,which is what i usually use on torpedo's. a quick light with my torch,and coffee with a little leather,and sweet tobacco flavor's in the first few puffs
a little taste of cocoa has joined the coffee and leather.
nice smooth draw,good draw,and cool smoke that's easy to retrohale.
good looking solid white ash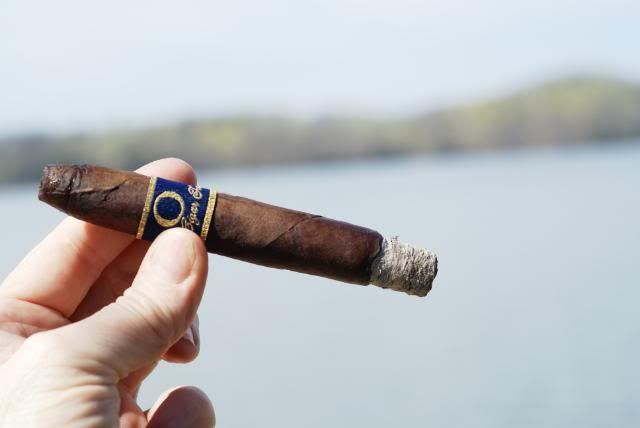 little more coffee and cocoa,but less leather.
tobacco is still sweet tasting,but a little earthy
leather has picked back up,cocoa has faded a little.
starting to get a little spicy now. that's one bad ash!
the spice is kicking in more now,not overpowering,but enough to make me say hmmmm.
still have the leather and coffee with earthy tobacco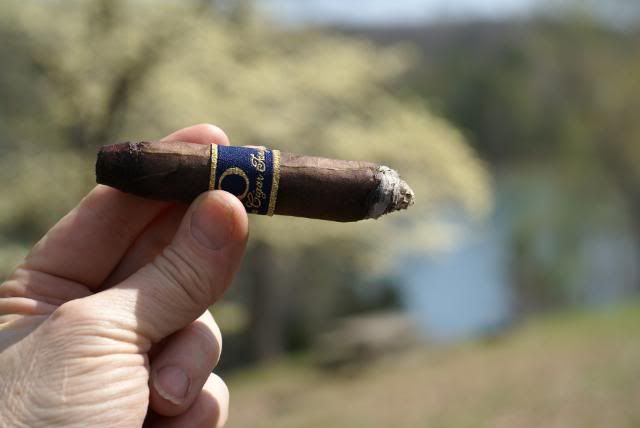 got a great burning,drawing and smoking cigar going!
gotta lose the band soon,and a fine looking band it is
last couple of inches with more leather,light coffee,smooth spice,a sweet tasting earthy tobacco flavor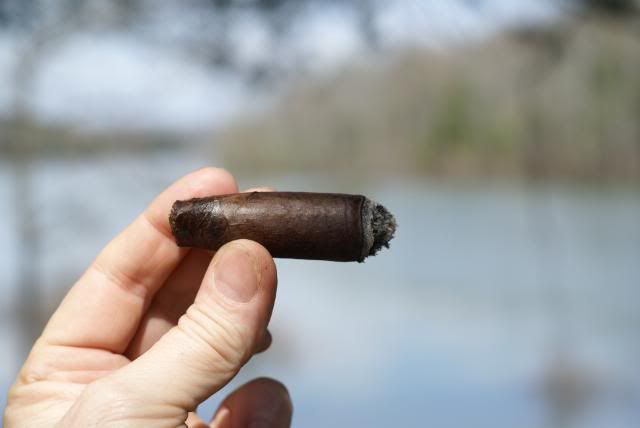 left my nubber at home,which is a shame,because it's smoking like it don't want to quit.
leathery coffee with a trace of cocoa,milder spice and very pleasant tasting tobacco on the finish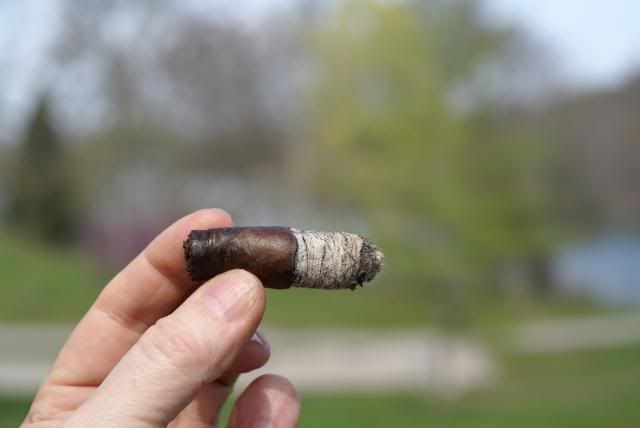 definitely a good time at the park with a great cigar!
say goodbye zilla!
hope you enjoyed the review!