Found this bottle of Irish Whiskey..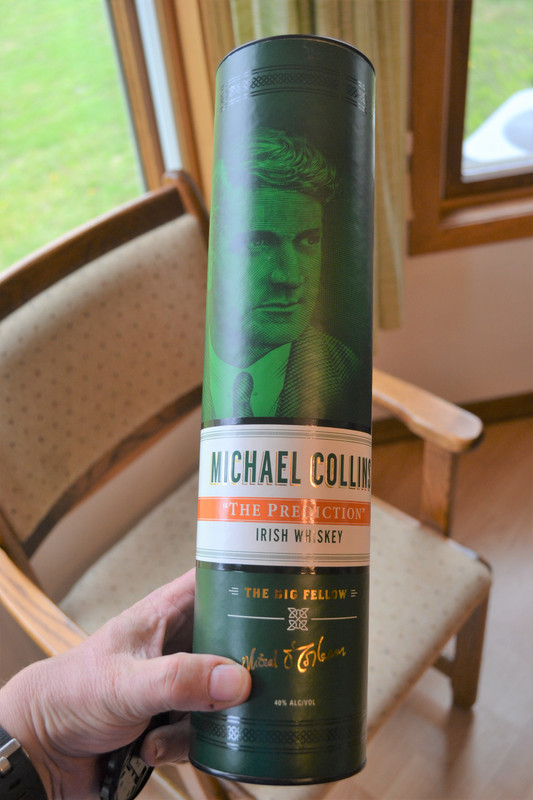 then found a cigar to go with it...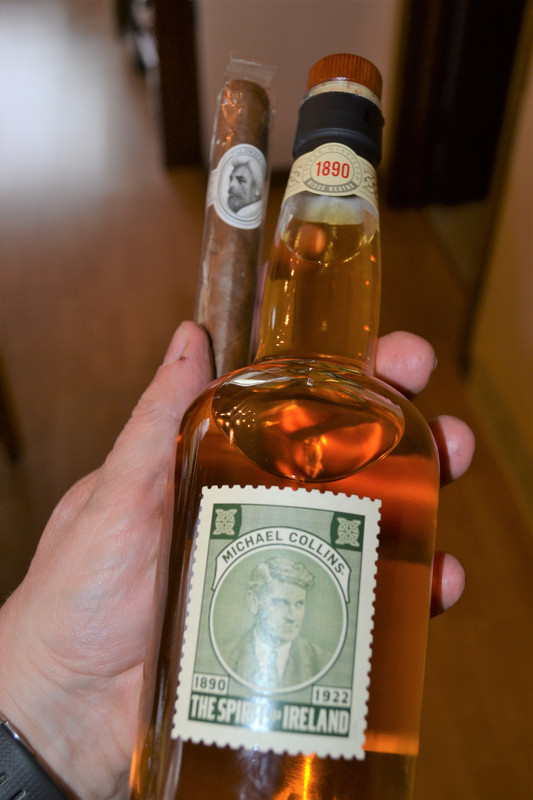 Caldwell Eastern Standard - Corretto
50 x 5 Robusto
(received from a member of this board, Icehog3 - but as part of a conversation from another board)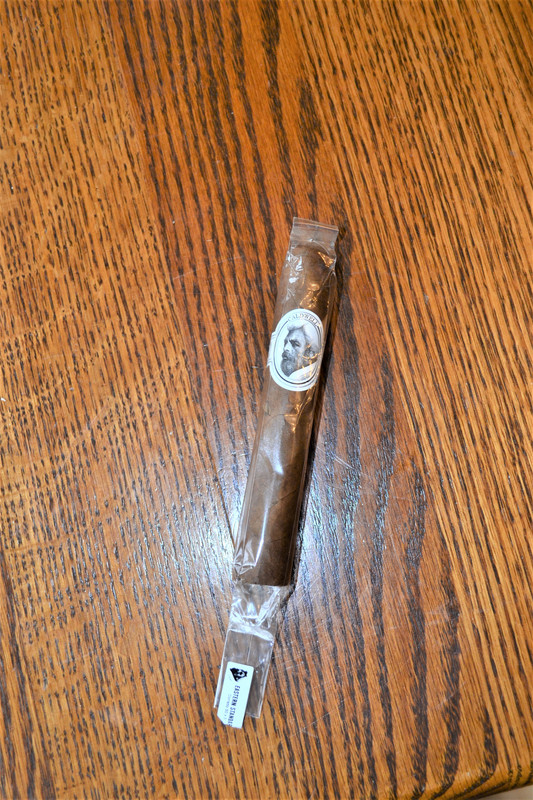 The info on this line at Atlantic Cigar is as follows.
This boutique brand offers everything you want in a premium cigar. Meticulously crafted by Henderson and William Ventura in the Dominican Republic this cigar offers exotic flavors on your palate. Since this company is on the micro scale they can use the finest and most rare tobaccos compared to the larger "mainstream" companies. Eastern Standard has a hybrid Connecticut shade wrapper. The filler and binder of this boutique blend are so unusual we do not even know what they consist of.
1) Aesthetics: I really like the Caldwell bands, they are fun. A slightly oily, EMS (they claim a Connecticut? wrapper it is a bit darker than most Connecticut wrappers), only slightly veiny, and again a slight pigtail finish to the cap of this Caldwell. Very good-looking cigar, but…see pre-light construction.
2) Pre-light Construction: This is an evenly filled cigar with some serious weight to it. While it feels and looks good, there is one issue, there is a hole in the wrapper, and obvious hole that was present when the wrapper was applied. I pray it does not present a problem while smoking.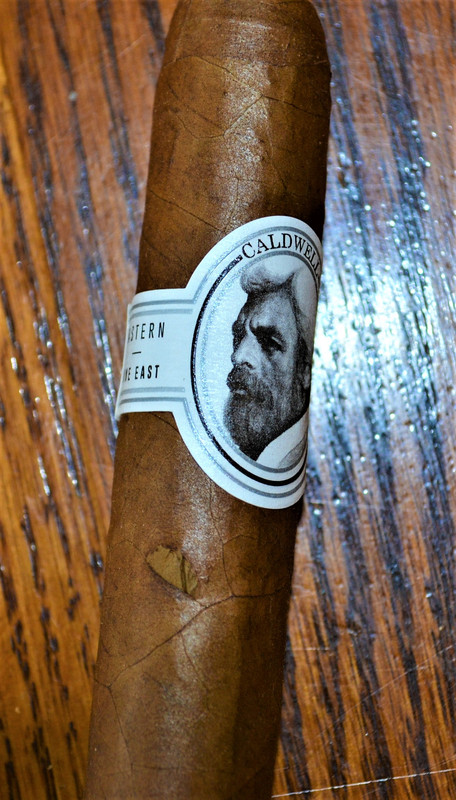 3) Post-light Construction/How it smoked: The obvious wrapper blemish (OK, a downright hole) concerned me as I lit it, but it was not problematic as nice volumes of smoke were easily produced. A slightly flaky grey/white mottled ash held for a a good 1.5 inches.
4) Flavor and strength: There was an interesting "paper" note (only way to describe it) present for the first inch and… Hints of burning oak, walnuts, and dark molasses seems to weave themselves around my mouth, and something I cannot put my finger on.
5) Aftertaste/Finish: Here is found a bitter (in a good way) sweetness with hints of walnuts..
6) Aroma: Again the bitter sweetness, and this was complimented by hints of white pepper, and nuts. It was easily snorkable.
7) General Comments: I only had the one, but as you can see that overall, I enjoyed it. I will look for deals on these and possibly buy a few. It is, as I have said before, hard to base a solid recommendation on only one sample, but the indications are positive. As you can see, it did get "nubbed".